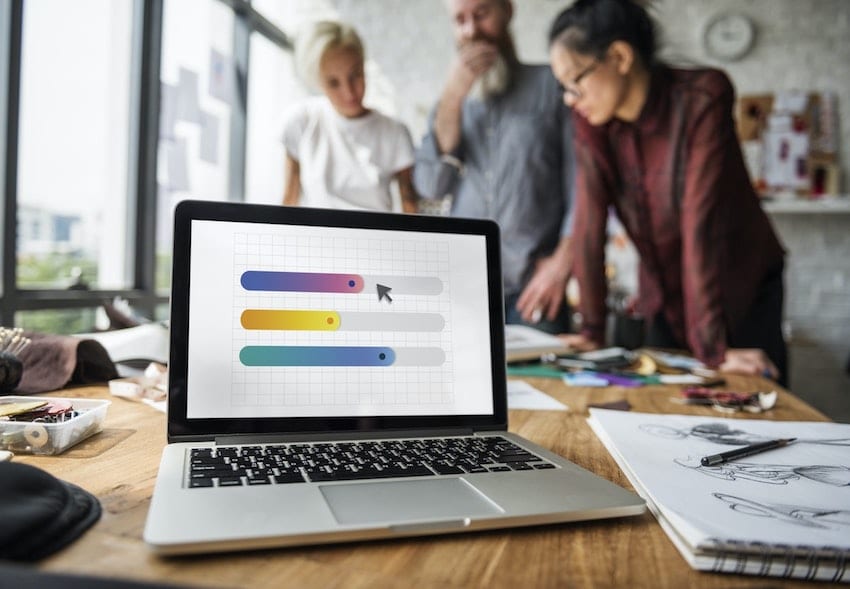 The COVID-19 pandemic for both employees and employers brought on many difficulties. The fear, anxiety, and health problems significantly disrupted the business environment. It is evident that organizations must make strides in managing their widely dispersed workforce because there is no going back to the pre-pandemic phase. A mentoring platform is one way to address employee productivity and engagement issues in a hybrid environment.
Impact of technology on Mentoring Systems 
Traditional mentoring has undergone a technological transformation into e-mentoring, or virtual mentoring, due to changing global business conditions, a geographically distributed workforce, and technological improvements. Virtual working has several advantages for employers and employees since it eliminates geographic limitations in support and assistance delivery.
An age-old method of developing a dynamic and organized workforce is mentoring platforms. Organizations have begun to spend substantially on it due to its several advantages, including skill development, greater engagement and productivity, and increased ROI. It is unsurprising that most businesses run mentorship platforms to help their staff. They are using mentoring software to serve the business's demands and develop a dynamic workforce to meet the shifting organizational needs.
What is a Mentoring Platform or Software?
A technical platform called mentoring platform or software enables firms to execute successful mentoring programs. It offers many advantages to help mentorship programs succeed and is supported by the most up-to-date frameworks, including Artificial Intelligence, Machine Learning, and Human Psychology. They enable goal-setting, precise mentor-mentee matching, a dashboard to track progress, and evaluation reports to gauge a program's effectiveness.
A development in the field of human resource management is the mentoring platform. They help organizations maximize the potential of their workforce by channeling and streamlining the workforce. Additionally, it provides opportunities for learning and growth in their current roles and helps employees understand their existing skill set.
Aligning employee ambitions with company goals is made easier with the aid of well-organized mentorship programs. Additionally, it trains a workforce to handle the extraordinary challenges brought on by shifting company dynamics, escalating competition, governmental laws like green practices, and changing climatic conditions.
Purpose of mentoring platforms
Having a mentor is essential to your continued development in your career and life. You can gain knowledge from experiences other than your own by asking someone with more experience than you for advice and guidance. Mentoring platforms aim to pair up someone with extensive knowledge and experience with someone without that level of expertise.
Why is mentorship important? 
Because it gives workers a chance to advance in their careers, become more proficient in their jobs, and position themselves for future advancement opportunities, mentoring is crucial. Offering these opportunities is essential for businesses that want to draw in, keep, and engage talent.
Career and professional development
Organizations that offer professional support in the workplace should anticipate attracting talent and seeing higher retention rates with those they do. More effectively than work training, providing career mentors to less experienced employees fosters their skill development and social connections with the company. Employees like to develop more holistically through cultivating relationships with mentors rather than learning new skills and being judged on them.
Five areas that mentorship helps with employee engagement programs:
Utilizing the experience of your more senior staff expands the opportunity for training and growth.

Mentorship helps employees communicate with management, removing communication barriers.

By putting what they discuss in their mentoring sessions into reality, mentors and mentees can demonstrate their abilities.

Relationships at work have a substantial impact on engagement. Mentoring platforms foster social connections that prevent workers from losing hope and promote a growth mentality.

The obligations that mentors and mentees make to one another are held accountable through mentoring. When you commit to growing with a mentor, it is more difficult to do what needs improvement.
Because it provides high performers with personal and professional development, mentoring platforms raise employee engagement. It fulfills their desire for professional advancement and expanding their knowledge and skill sets.
How does the AskMe Mentoring Platform work?
Make an account
Create an account by providing all the information requested, then register to become a mentor or mentee. To get their fees, which will be put into their accounts cumulatively once a week, mentors must give basic information about their area of expertise, talents, and experience, as well as any social media connections they desire to add. Mentees must register with at least one credit card to pay for sessions and provide some basic user information.
Discover the Ideal Mentor
Find the ideal mentor who meets your needs by choosing from the many options on AskMe. The platform will have all of the mentor's information available so mentees can evaluate the specifics of their areas of expertise and choose the best mentor for their requirements. Additionally, mentees can consult the Mentors' ratings on the AskMe site, which mentees provided.
Session Booking & Reminders
AskMe offers the option of booking 20-minute sessions from the available time slots. Mentees can click a button to gain access instantly. The platform also sends reminders to both parties to ensure mentors and mentees don't miss the scheduled sessions.
The window for Chat and Live Sessions
Live sessions at least 20 minutes long can be conducted by audio or video calls, depending on your option. A chat window will open between mentors and mentees 24 hours before planned calls so that conversation may start and information can be shared for a productive session. After the session, this window will remain active for another 24 hours.
Submit suggestions
After their live meetings, mentees can comment on their interactions with the Expert/Mentor they used. It not only offers insightful input to the platform so that we can keep giving each user a top-notch experience, but it also helps create ratings so that users can profit from one another's pleasant experiences. Mentors can also offer helpful criticism and additional clarifications if the mentee requires them.
Lastly,
Mentoring platforms link knowledge providers and advice seekers, including professionals, students, business owners, and experts. These systems offer voice, video, chat, and calendar tools and facilities to have a fantastic mentoring experience. You may now get professional and personal guidance more quickly than ever with AskMe. 
Relationships between mentors and mentees can bridge the skills gap and alter lives. Mentoring platforms can significantly impact career trajectories. With the help of these platforms, mentors and mentees can concentrate on particular subjects to ensure customized learning and the sharing of knowledge and skills.